AJ'S OUTDOOR POWER EQUIPMENT
Mansfield, PA
INTERSTATE BATTERIES
Route 352, Big Flats, NY
SUBURBAN PROPANE
Chemung Street, Horseheads, NY
---
---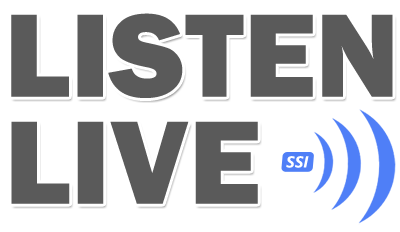 On your computer
And
Get the Tunein App for your Smart Phone and take us with you.
---
---
EVERY SATURDAY MORNING FROM 8:00AM- 11:00AM
On Gem 98.7 & WENY-AM 1230 & 1450
---
Vin-E & The BIG SHOW
Facebook | Twitter | Instagram | Contact
Vinny Pagano AKA Vin-E, Mr. Mayhem, Mr. Vinny and The Madman On The Microphone

Vin-E is the host of The BIG SHOW Monday-Friday 3-7pm and provides the Finger Lakes region with a one of a kind show with an energy second to none. His tone is like warm butter on cold popcorn. His style is like a kid in a candy shop! I might also add that Mr. Vinny gets easily distracted by shiny and round things. Nothing beats a good ride on anything is a good motto, also I like preventing productivity, by promoting confusion!

Seriously, The BIG SHOW is second to none when providing an entertaining perspective on the music and the world around us!!! It provides in depth conversations with internationally know musicians. entertainers world figures! It has giveaways that you actually want! AND........... It has Vin-E!!!!

20 years in the radio biz, including almost 10 of those in the TWIN TIERS!!!! I have entertained OUR TROOPS in person and over the air-waves. Here and overseas!!!! Voted Most Rockin" DJ by Tyndall Air Force Base (Award 2prove It!)!!!! Also, Moody AFB!!!! Live radio stints in Miami, Jacksonville and most recently Palm Beach County, Florida. Valdosta, Georgia and various stops across the Twin Tiers! That includes morning, afternoons, talk and sports talk shows!!!!

An avid baseball, basketball, video game and ghost hunting fan!!!!

I love motorcycles, music, mother nature, the beach and coconuts!!! Yes, coconuts! Break them open and they smell like ladies laying in the sun!!!!! (widespread panic ref)



*** The BIG SHOW***

- Executive Producer Vinny Pagano / Lead Producer Colleen Cassidy -
| | | |
| --- | --- | --- |
| Monday | 03:00pm - 07:00pm | Regular Programing |
| Tuesday | 03:00pm - 07:00pm | Regular Programing |
| Wednesday | 03:00pm - 07:00pm | Regular Programing |
| Thursday | 03:00pm - 07:00pm | Regular Programing |
| Friday | 03:00pm - 07:00pm | Regular Programing |
Alan Kabel
Kabel hosted the successful "Second Shift" 7 to Midnight Country
program for Entercom, which aired daily in multiple markets including San
Francisco, Seattle, Portland, Rochester, and more.
| | | |
| --- | --- | --- |
| Monday | 07:00pm - 12:00am | Regular Programing |
| Tuesday | 07:00pm - 12:00am | Regular Programing |
| Wednesday | 07:00pm - 12:00am | Regular Programing |
| Thursday | 07:00pm - 12:00am | Regular Programing |
| Friday | 07:00pm - 12:00am | Regular Programing |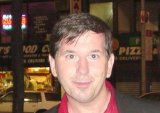 Lee Richey
| | | |
| --- | --- | --- |
| Monday | 10:00am - 03:00pm | Regular Programing |
| Tuesday | 10:00am - 03:00pm | Regular Programing |
| Wednesday | 10:00am - 03:00pm | Regular Programing |
| Thursday | 10:00am - 03:00pm | Regular Programing |
| Friday | 10:00am - 03:00pm | Regular Programing |

Kid Kelly
| | | |
| --- | --- | --- |
| Saturday | 08:00pm - 10:00pm | &nbsp |
| Saturday | 10:00pm - 12:00am | &nbsp |

Bob & Gale
| | | |
| --- | --- | --- |
| Saturday | 08:00am - 11:00am | Bargain Phone |
Johnny Mac
| | | |
| --- | --- | --- |
| Sunday | 06:00am - 07:00pm | Regular Programing |
| Monday | 12:00am - 06:00am | Regular Programing |
| Tuesday | 12:00am - 06:00am | Regular Programing |
| Wednesday | 12:00am - 06:00am | Regular Programing |
| Thursday | 12:00am - 06:00am | Regular Programing |
| Friday | 12:00am - 06:00am | Regular Programing |
| Saturday | 11:00am - 08:00pm | Regular Programing |

John Tesh
| | | |
| --- | --- | --- |
| Monday | 06:00am - 10:00am | Intelligence For Your Life |
| Tuesday | 06:00am - 10:00am | Intelligence For Your Life |
| Wednesday | 06:00am - 10:00am | Intelligence For Your Life |
| Thursday | 06:00am - 10:00am | Intelligence For Your Life |
| Friday | 06:00am - 10:00am | Intelligence For Your Life |